Hong Kong Trade Development Council Office GreenWall
XS
●Completed / Built
Urban / Planning
Hong Kong, 2018
Client: Hong Kong Trade Development Council (HKTDC)
Team: Kenrick Wong, Magic Kwan, Rosie Chan, Louis Shing
Green is one of the most popular agenda in this century. Different definitions of green are designed in this wall to stimulate more varieties of communication and sharing instead of just putting expensive greenery irrigation system on the whole wall. We avoid using proprietary and ordinary products and ways to fulfil the functions of this design. Contemporary and pioneer methodologies are used to customize the space of HKTDC, meanwhile, to challenge the stereotyped green wall.
The global network of HKTDC is celebrated from the symbolic world image to the details of the design. Greenery of some key cities are studied and conveyed in the cnc-made trays.
We believe that different scales of green can be applied to the same media using the same set of motif: urban, architecture, interior, product. Also industrial methodologies are used to produce the green surfaces: CNC Routing, 3d print, handmade etc. The planters ranges from the model analysis of the city green, the interior symbolic world map built by hexagonal module, to the scale down little magnet / planter.
Moss is selected as the major plant of this greenwall due to practical reasons and visual impact.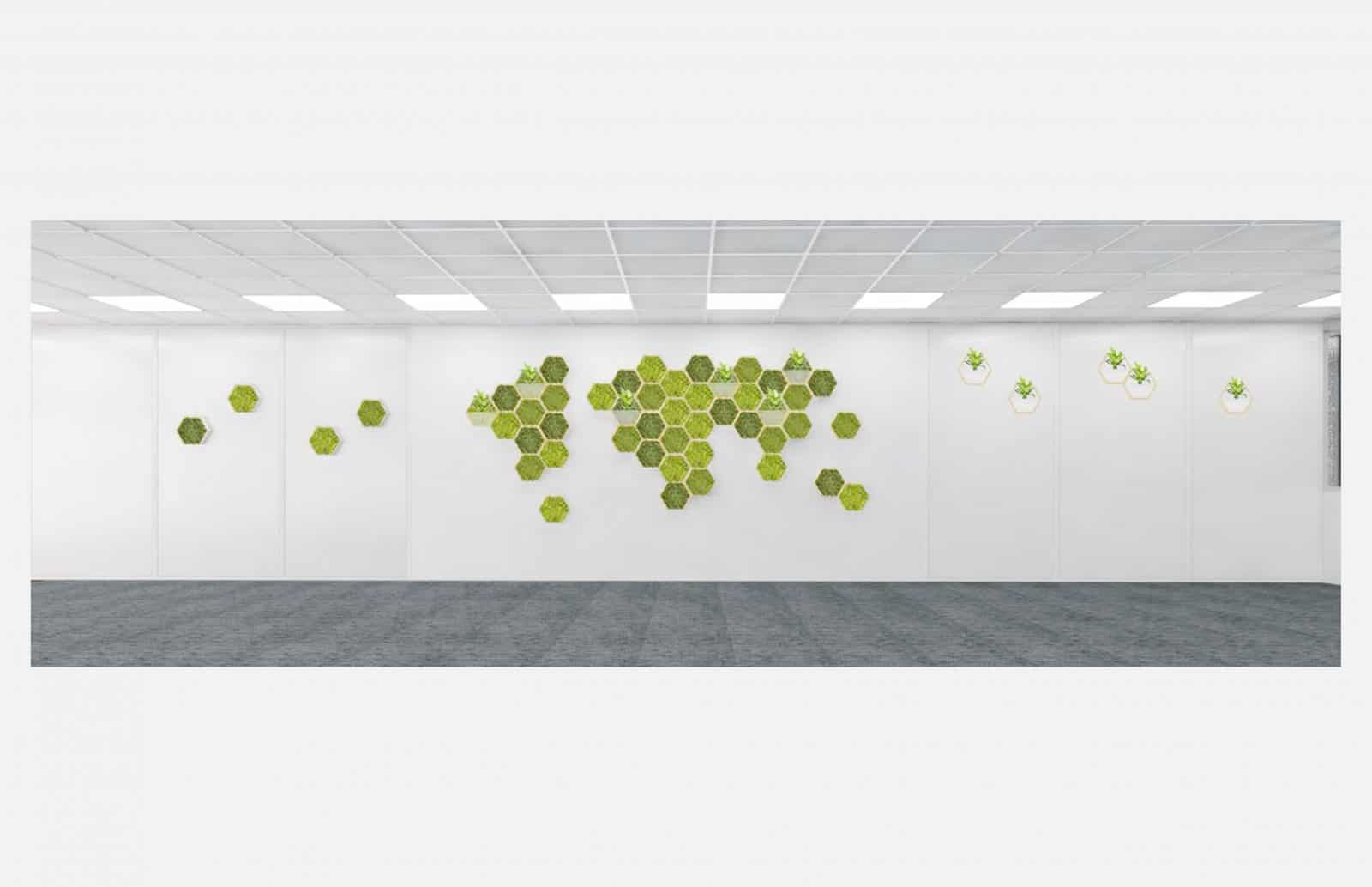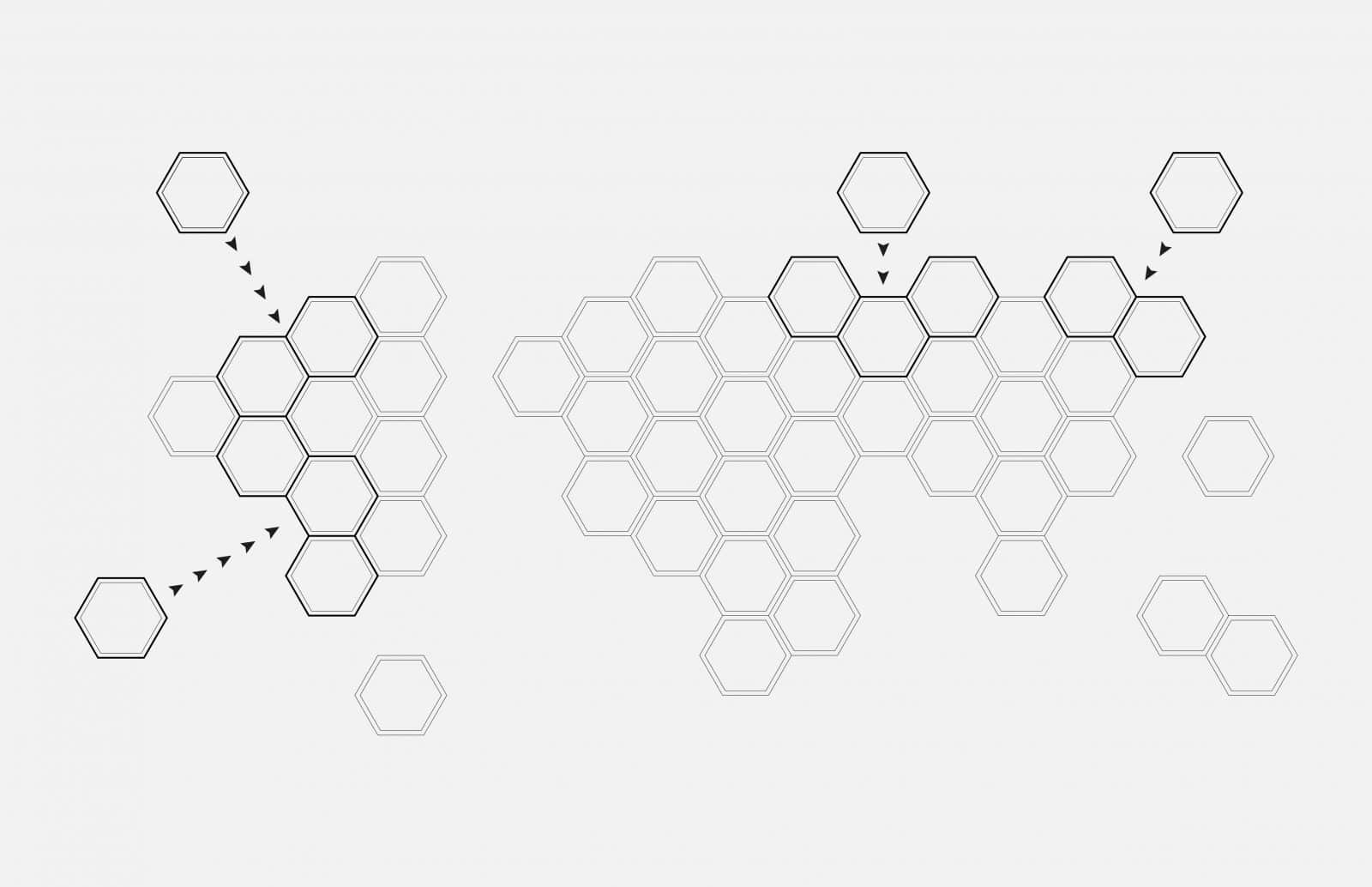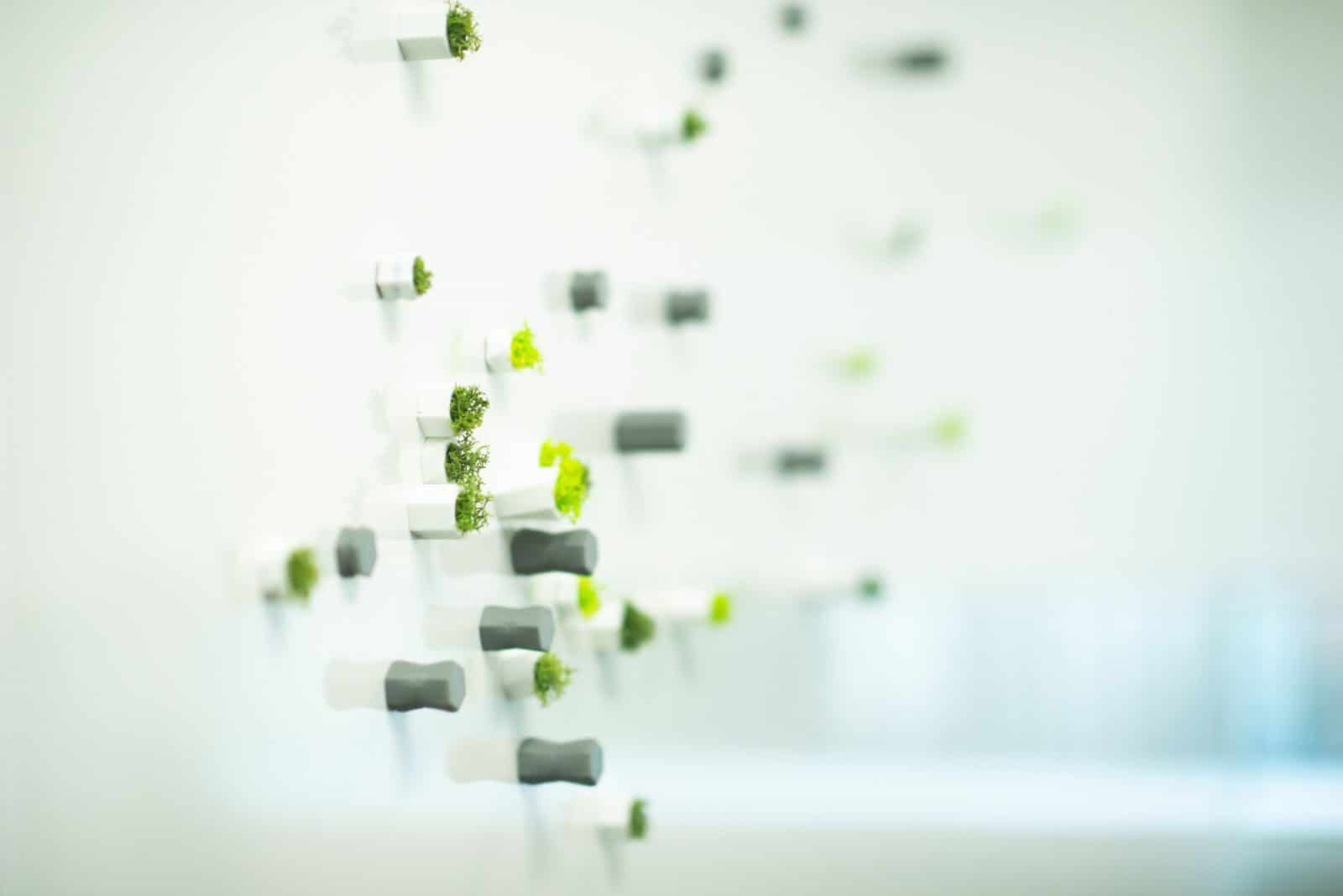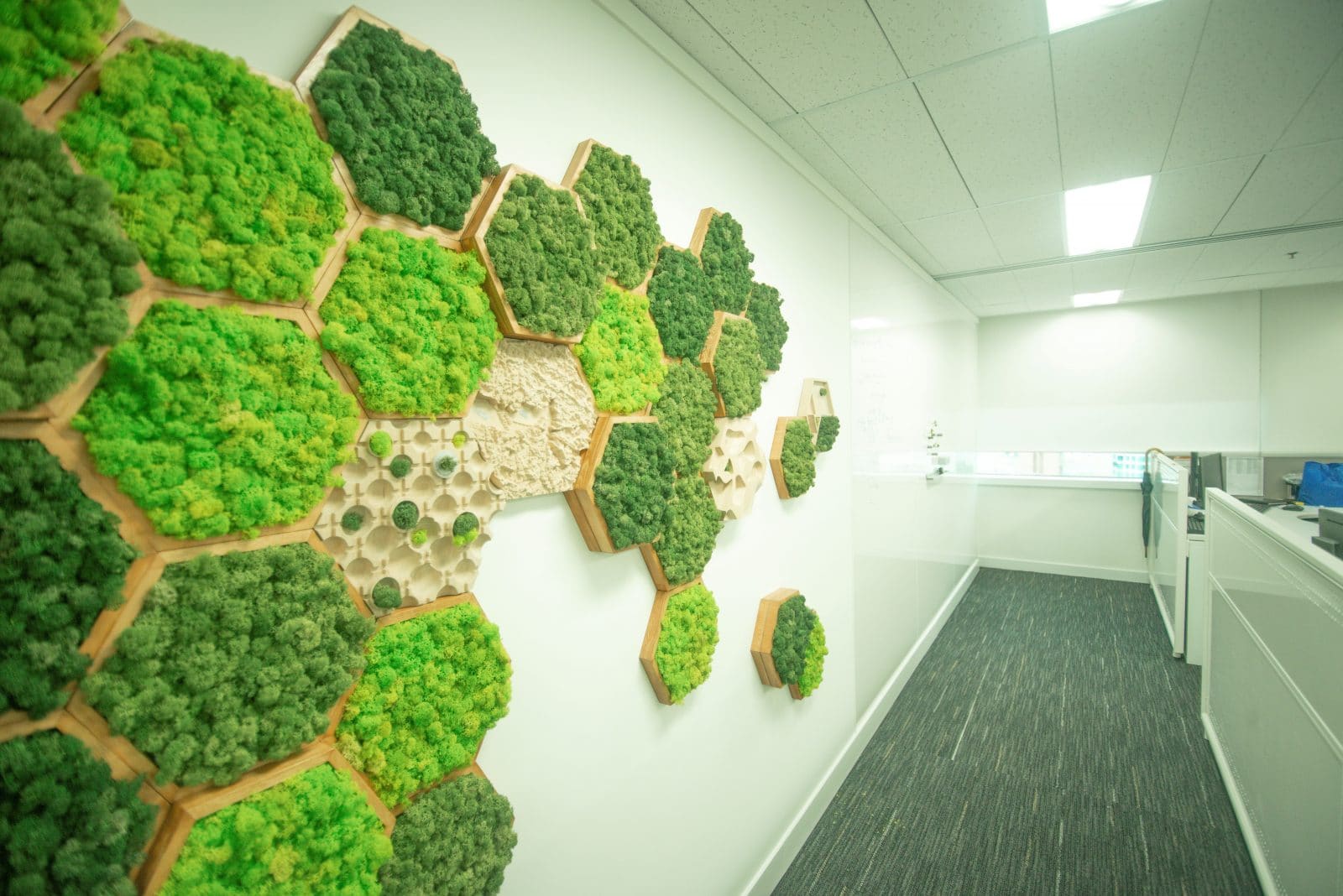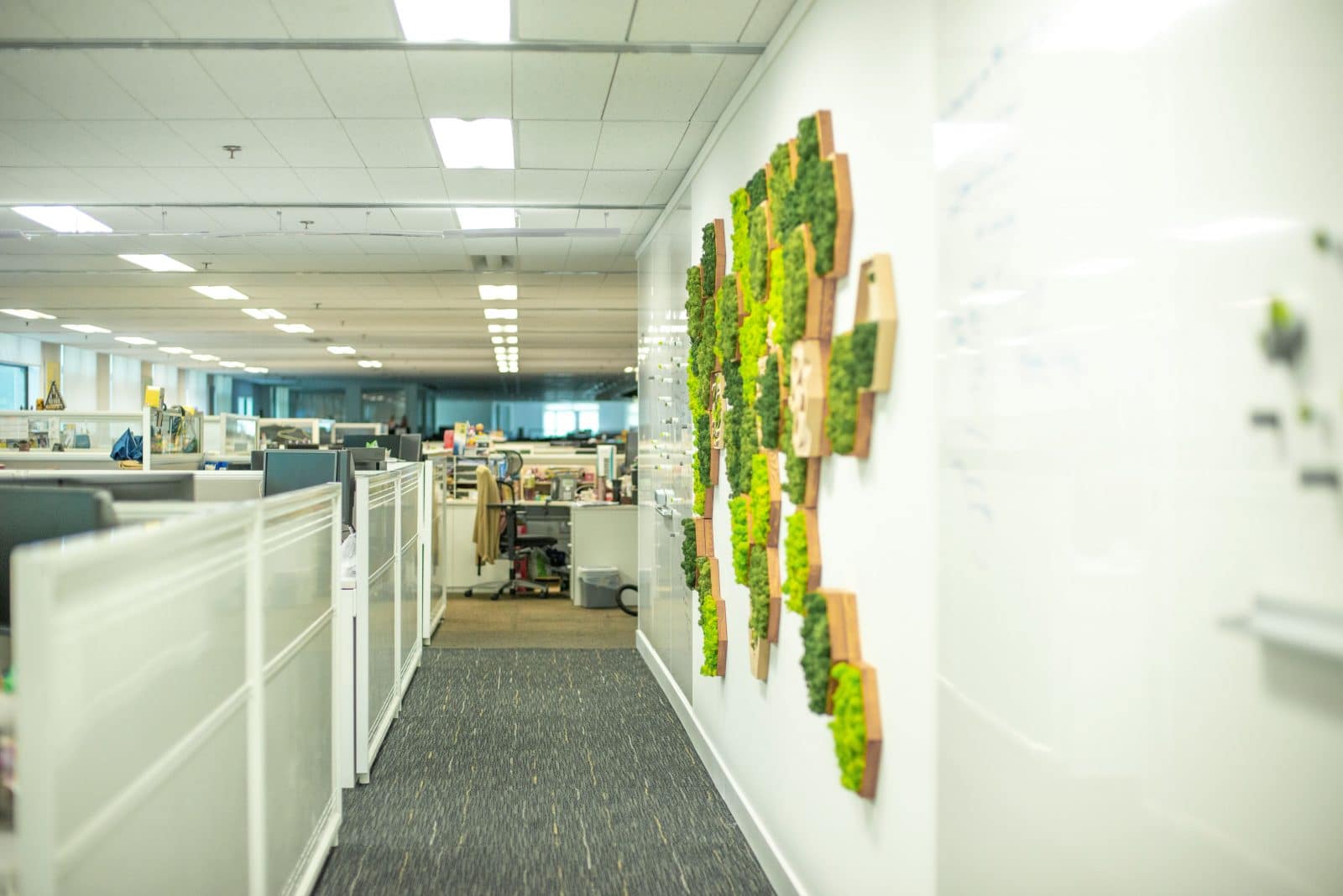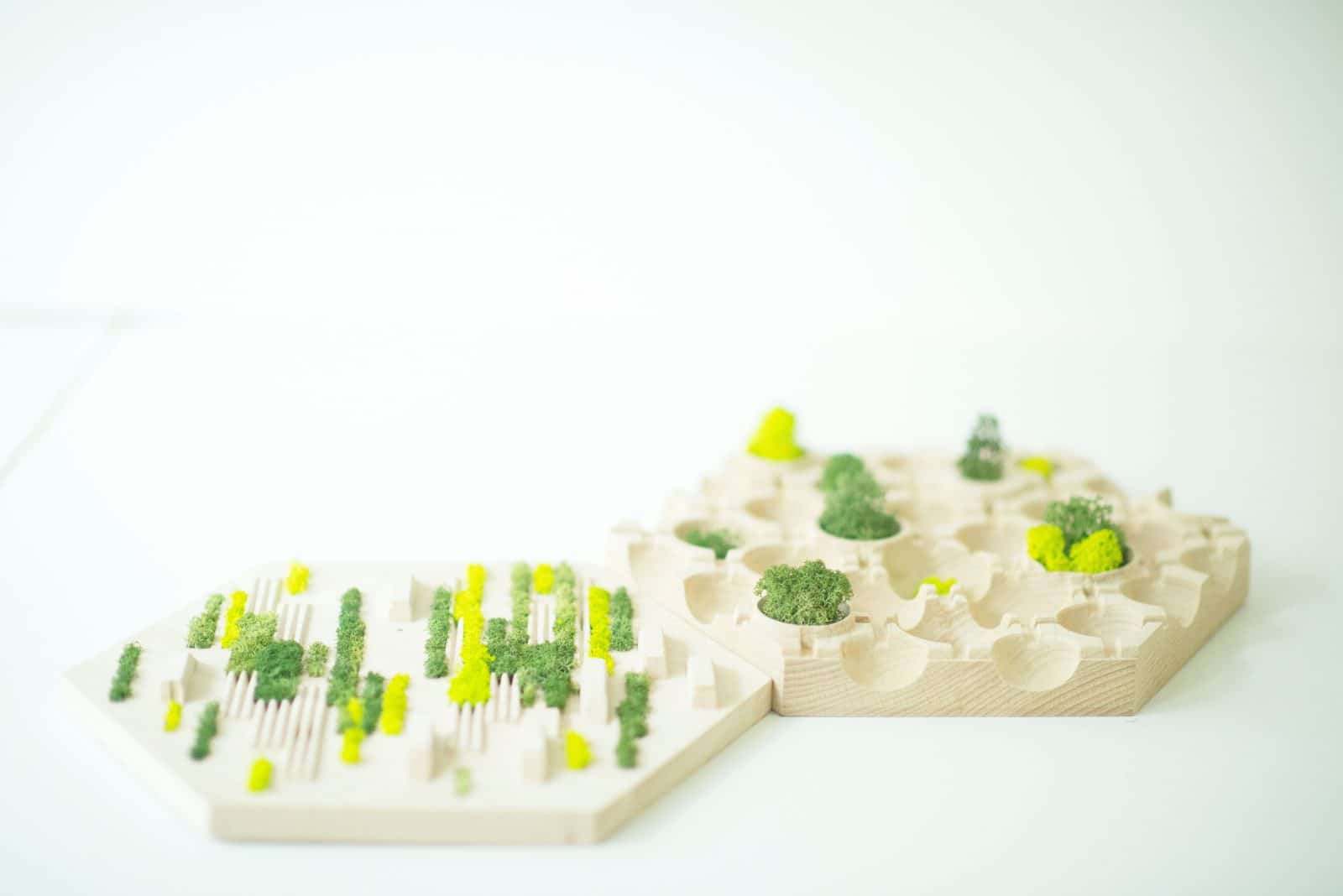 Collaborators